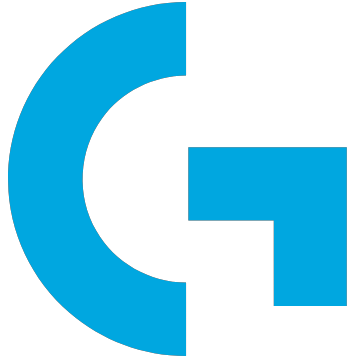 Artemis supports Logitech RGB products through the official LED Illumination SDK.
For Logitech support you need to have the latest version of G Hub or Logitech Gaming Software (LGS) installed and running.
You also need one or more G Hub-enabled Logitech devices.
The plugin commmunicates with G Hub/LGS, make sure it is running in the background.
Ensure G Hub/LGS is up-to-date.
Ensure the SDK is enabled.
Altough Logitech support is tested to be working, everyone's setup is different. Below you can find things to try to solve common errors.
First make sure you meet all the requirements stated above. Your software may be out-of-date or the SDK may be disabled for some reason.
If you're still having issues try reinstalling G Hub/LGS, whichever you use. Make sure you reboot inbetween so follow these steps:
Shut down Artemis if it is running
Uninstall your respective Logitech software
Reboot
Reinstall your software
Reboot
Run Artemis
Artemis can support any device supported by the Logitech Illumination SDK but in order to identify which device is which, we need a PID which is an ID unique to Logitech products.
| Device | Type | Lighting type | Has layout |
| --- | --- | --- | --- |
| Logitech G910 | Keyboard | Per key | Yes |
| Logitech G910v2 | Keyboard | Per key | Yes |
| Logitech G915 | Keyboard | Per key | No |
| Logitech G810 | Keyboard | Per key | Yes |
| Logitech G610 | Keyboard | Per key | Yes |
| Logitech G512 | Keyboard | Per key | No |
| Logitech G512 SE | Keyboard | Per key | No |
| Logitech G410 | Keyboard | Per key | No |
| Logitech G213 | Keyboard | Per key | No |
| Logitech G Pro Keyboard | Keyboard | Per key | No |
| Logitech G19 | Keyboard | Per device | No |
| Logitech G19s | Keyboard | Per device | No |
| Logitech G600 | Mouse | Per device | No |
| Logitech G300s | Mouse | Per device | No |
| Logitech G510 | Keyboard | Per device | No |
| Logitech G510s | Keyboard | Per device | No |
| Logitech G13 | Keypad | Per device | No |
| Logitech G110 | Keyboard | Per device | No |
| Logitech G710+ | Keyboard | Per device | No |
| Logitech G105 | Keyboard | Per device | No |
| Logitech G15 | Keyboard | Per device | No |
| Logitech G11 | Keyboard | Per device | No |
| Logitech G213 | Keyboard | 5 zones | No |
| Logitech G903 | Mouse | 2 zones | No |
| Logitech G900 | Mouse | 2 zones | No |
| Logitech G703 | Mouse | 2 zones | No |
| Logitech G502 HERO | Mouse | 2 zones | No |
| Logitech G502 | Mouse | 2 zones | No |
| Logitech G403 | Mouse | 2 zones | No |
| Logitech G303 | Mouse | 2 zones | No |
| Logitech G203 | Mouse | 1 zone | No |
| Logitech G Pro | Mouse | 1 zone | No |
| Logitech G Pro Wireless | Mouse | 1 zone | No |
| Logitech G Pro Hero | Mouse | 1 zone | No |
| Logitech G633 | Headset | 2 zones | No |
| Logitech G933 | Headset | 2 zones | No |
| Logitech G935 | Headset | 2 zones | No |
| Logitech G560 | Speaker | 4 zones | No |